#BookReview: 'A Suitable Boy' by Vikram Seth.

First, no. of pages: 1473.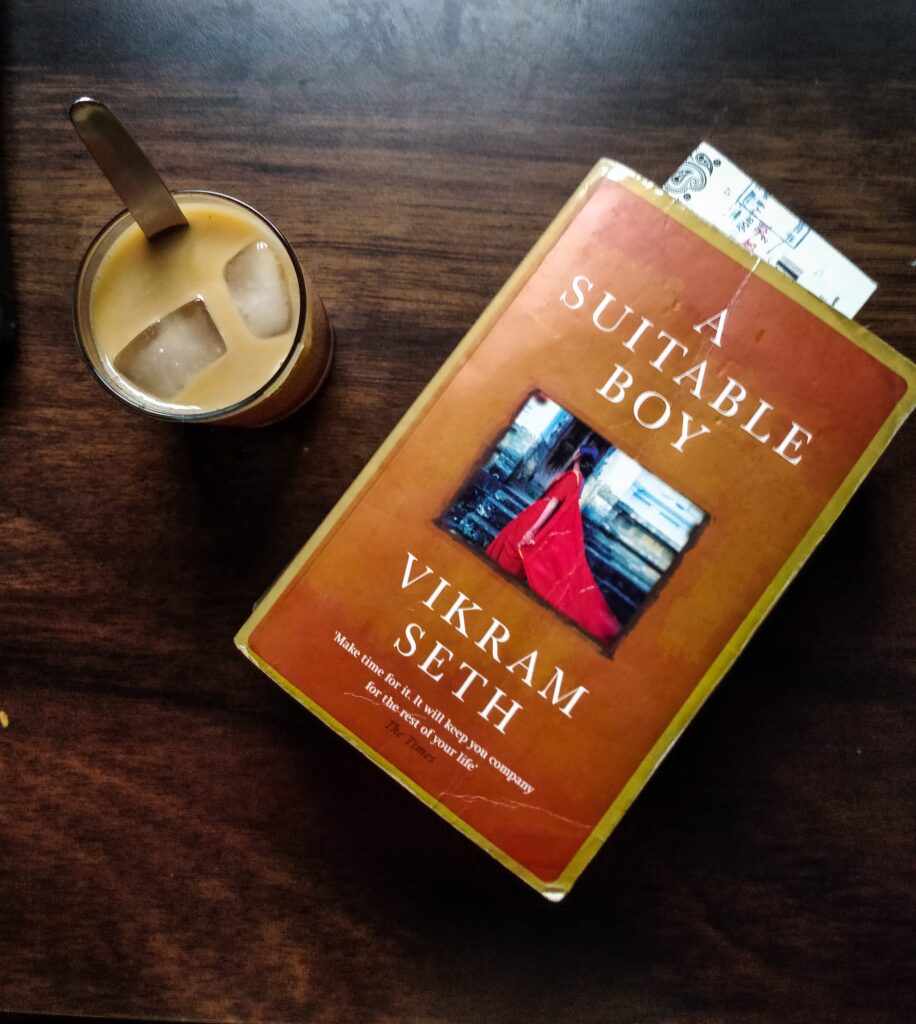 While I've not read reviews of this book, I'm pretty sure the length of it should be the first thing that needs to be addressed 🙂 Last couple of years, I've consciously made the decision to read more Indian authors and Vikram Seth's 'A Suitable Boy' ranks high in the list of very best. I started reading this book somewhere last year and it took me a while to finish it.

But, boy, what a ride. The story centers around Lata and her mother Mrs. Rupa Mehra's primary aim is to find the most suitable match for her daughter. And while this book could've been just about that, it is way more than just that.

This is a story of 4 families. And even if I attempt to weave it all into a summary, I just won't be able to. The descriptive nature of each character, their emotions and influence is stitched brilliantly. If you like to write, then this book is such a good example of connecting storylines effortlessly.

The book is more about letting the character's do what they can do, rather than forcing a narrative on them for the sake of moving the story forward. And that's something I really loved about it. The honesty of each character is brought out quite well by the flow of the story.

Even though the book is long, at no point you'll feel bored of it. It's a keeper. A keeper to revisit after a couple of decades. This was written in '93 for the time period of early '50s and it has aged well.

I don't have any gripe with how this book is, except maybe it's long 🙂 Having said that, the book takes way too long to get you hooked. Like, I was almost half-way through it and only then I was invested in the characters. Question is, does everyone has that much patience ?

Either way, I'm glad that I stuck to it and finsihed it. Of course, the lockdown weekends did help and I'm glad to own a copy of this mammoth book.

I felt the writer, Vikram Seth, let the writing be done by the characters instead of a central voice. The writing is easy flowing, captivating, poetry-rich and perspective-laden.

Do give this a read.